Comparar productos
Debido a los problemas de público conocimiento respecto a las importaciones, algunos productos se encuentan limitados para compras en cantidad. Gracias por su comprensión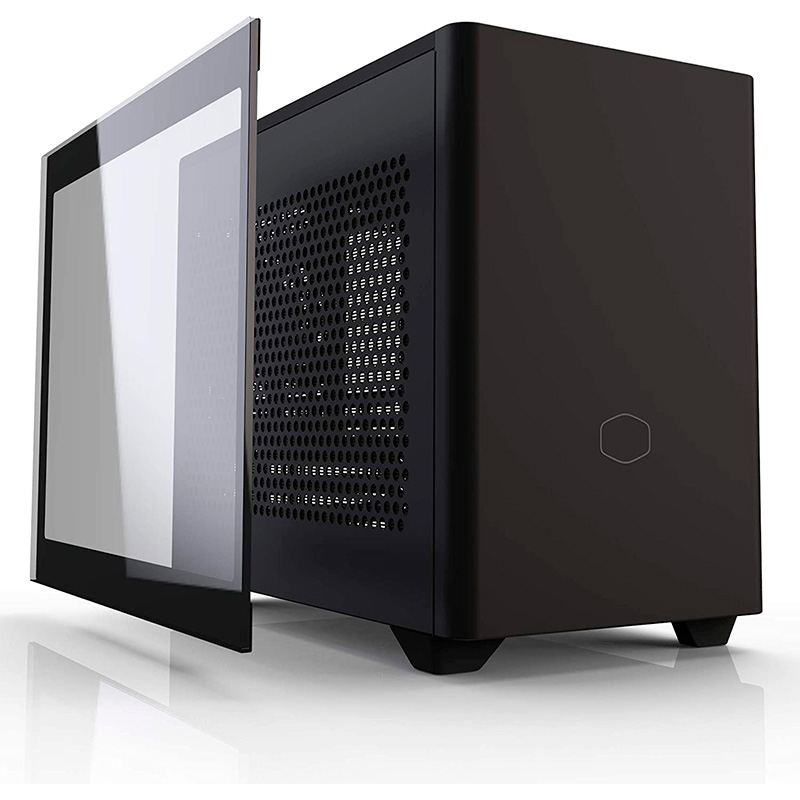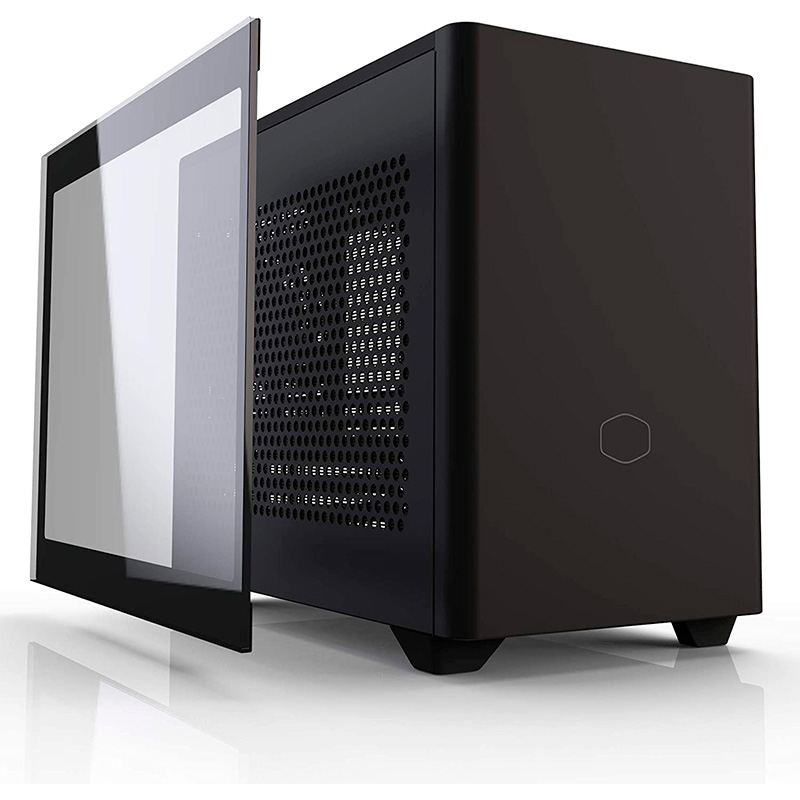 * Las imágenes se exhiben con fines ilustrativos.
Gabinete Masterbox Nr200p Black Itx Cooler Master
$33043HYPER PRECIO
12 cuotas de $4956.54 (PTF: $59478.52)*
* Pagando con Visa y Master emitidas por bancos.
Comprar
Envíos a todo el país

Retirá en
HyperGAMING.
Te esperamos en nuestro local en Av. Dr. Ricardo Balbin 3319, CABA. De L a V 10 a 13 y de 15 a 19hs. Sábados 10 a 14 hs
SERIES MASTERBOX SERIES
SIZE MINI ITX
AVAILABLE COLOR(S) BLACK WHITE
MATERIALS STEEL PLASTIC MESH TEMPERED GLASS
DIMENSIONS (L X W X H) 376 X 185 X 292MM INCL. PROTRUSIONS 360 X 185 X 274MM EXCL. PROTRUSIONS
VOLUME 18.25L (EXLC. PROTRUSIONS)
MOTHERBOARD SUPPORT MINI DTX MINI ITX MAX MB SIZE: 244 X 226MM (L X H)
EXPANSION SLOTS 3
5.25a DRIVE BAYS 0
3.5a DRIVE BAYS 1 (MAX. 2)
2.5a - 3.5a DRIVE BAYS (COMBO) 1
2.5a DRIVE BAYS 2 (MAX. 3)
I-O PANEL 2X USB 3.2 GEN 1 TYPE-A 1X 3.5MM HEADSET JACK (AUDIO+MIC)
PRE-INSTALLED FANS - TOP 2X 120MM 650-1800RPM PWM (SICKLEFLOW)
PRE-INSTALLED FANS - FRONT N-A
PRE-INSTALLED FANS - REAR N-A
PRE-INSTALLED FANS - BOTTOM N-A
FAN SUPPORT - TOP 2X 120MM
FAN SUPPORT - REAR 1X 92MM
FAN SUPPORT - BOTTOM 2X 120MM (RECOMMENDED SLIM FANS FOR GPUS WIDER THAN 2.5 PCI SLOTS)
FAN SUPPORT - SIDE 2X 120-140MM
RADIATOR SUPPORT - TOP N-A
RADIATOR SUPPORT - REAR 92MM (NOT COMPATIBLE WITH VERTICAL GPU INSTALLATION)
RADIATOR SUPPORT - BOTTOM 120MM 240MM (RECOMMENDED FOR CUSTOM LOOPS ONLY)
RADIATOR SUPPORT - SIDE 120MM 140MM 240MM 280MM (NOT COMPATIBLE WITH VERTICAL GPU INSTALLATION)
CLEARANCE - CPU COOLER 76MM (GPU IN VERTICAL POSITION) 153MM (TEMPERED GLASS SIDE PANEL) 155MM (VENTED STEEL SIDE PANEL)
CLEARANCE - PSU 130MM
CLEARANCE - GFX L: 330MM (INCL. POWER CONNECTOR) H: 156MM (INCL. POWER CONNECTOR) W: 60MM (TRIPLE SLOT)
DUST FILTERS TOP BOTTOM LEFT SIDE RIGHT SIDE
POWER SUPPLY SUPPORT SFX SFX-L
WEIGHT 5.93 KG
ACCESSORIES 1X PCIE 3.0 X16 RISER CABLE
NOTE SINGLE SLOT WATER-COOLER GPUS OR VERTICALLY MOUNTED GPUS ARE RECOMMENDED WHEN USING BOTTOM RADIATOR POSITION THIS PRODUCT IS ONLY COMPATIBLE FOR DEVICES THAT SUPPORT THE PCI-E 3.0 SPECIFICATION. IF YOU USE THIS PRODUCT WITH A MOTHERBOARD THAT SUPPORTS PCI-E 4.0 PLEASE ENTER INTO BIOS OPTION AND SELECT PCI-E 3.0 BEFORE INSTALLATION.